Designing applications that

unlock

the potential of human relationships.
Digital Lighthouse Designs builds platforms and a suite of applications that enabling leaders like yourself to build relationships every day. Empowering Connections Through Digital Platforms.
From meditation to management, Digital Lighthouse Designs illuminates the path to deeper engagement and streamlined operations.
CareNote is a centralized pastoral care system designed to simplify and streamline church care coordination, ensuring every member stays connected and supported.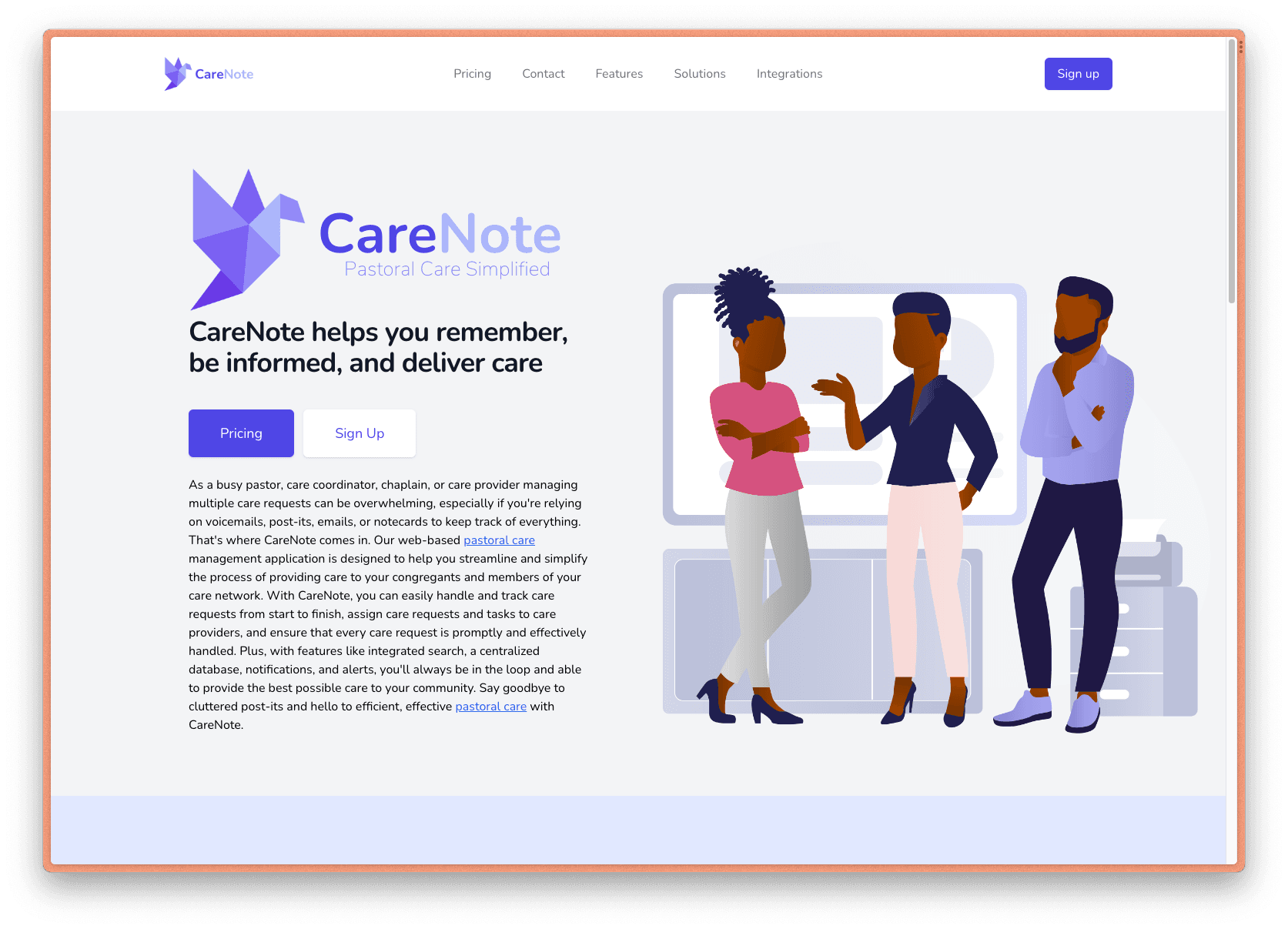 Empowering and Enriching Lives.
At Digital Lighthouse Designs, we don't just craft software. We forge solutions that resonate with your mission, vision, and values. Here's what our partners say about the impact we've made.
We've collaborated with many software developers, but Digital Lighthouse Designs stands out. Their understanding of both software and organizational operations is evident in their products. They truly know how to bridge the gap between technology and real-world needs.

Aiden Martinez

Outreach Director at Harmony

Donnell and the Digital Lighthouse Designs team are simply phenomenal. Their blend of expertise, creativity, and responsiveness has added immense value to our projects. They uphold the highest standards of integrity in everything they do.

Sophia Chang

Director at Zenith Tech Innovations

Mobilize is a revelation! It's changed how we engage with our volunteers, donors, and staff. The seamless integration of tasks and workflows means we can focus on making a real impact.

Carlos Gutierrez

Serenity Spiritual Retreats

The Divine Hours online has been a spiritual anchor for me. The structured prayer routines, deeply rooted in biblical traditions, have enhanced my daily devotions, whether alone or in a group.

Nina Verma

Nexa Healthcare Systems

Prayetic has been a sanctuary for me. The guided meditations, inspired by the Divine Hours, have deepened my connection with God and brought tranquility to my hectic life.

Liam O'Brien

Founder of Global Aid Network

Using CareNote has completely transformed our pastoral care approach. It's not just a tool; it's a game-changer, making every member feel valued and connected.

Fatima Al-Hassan

Bridge Builders International